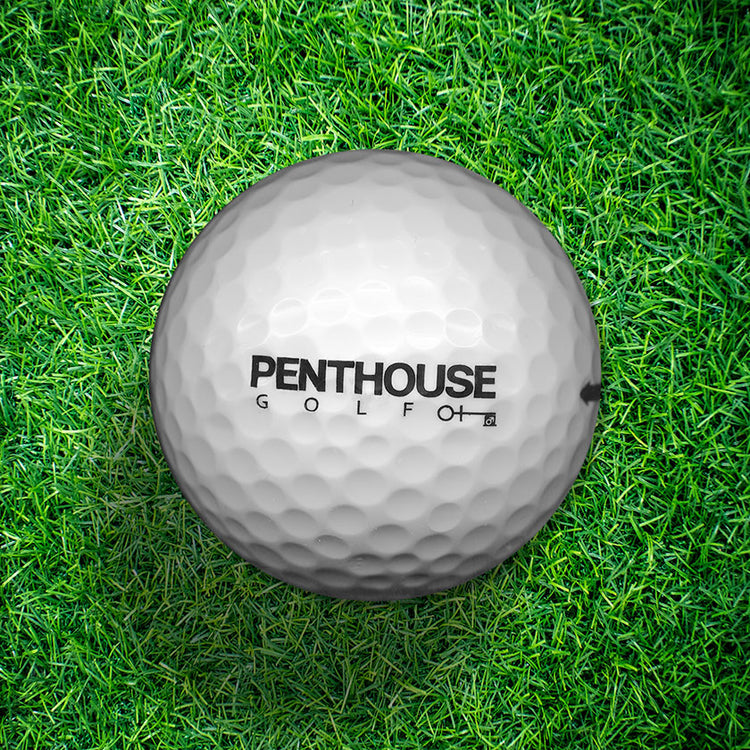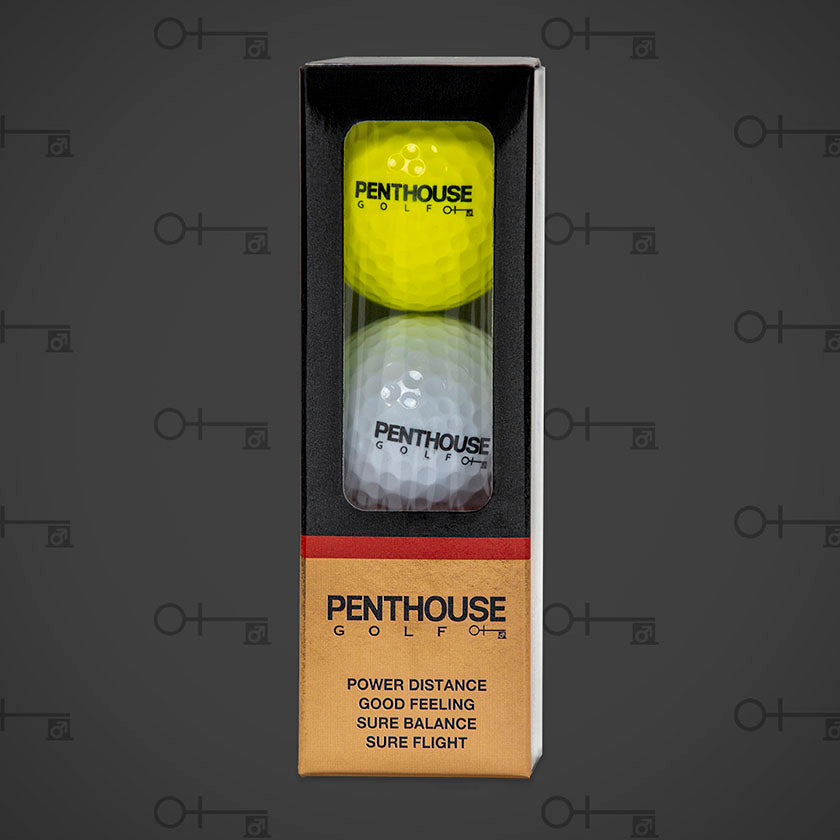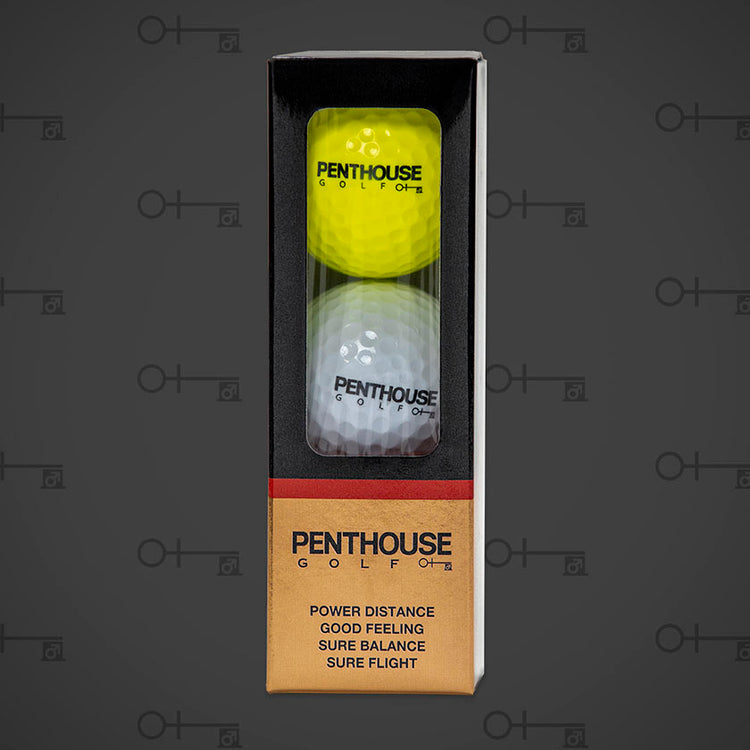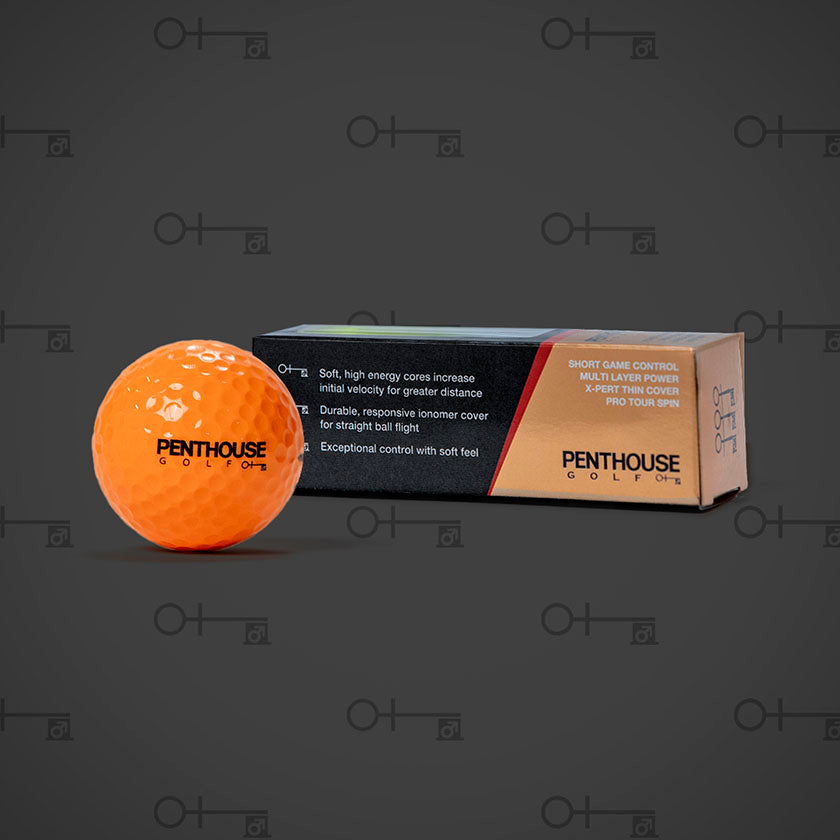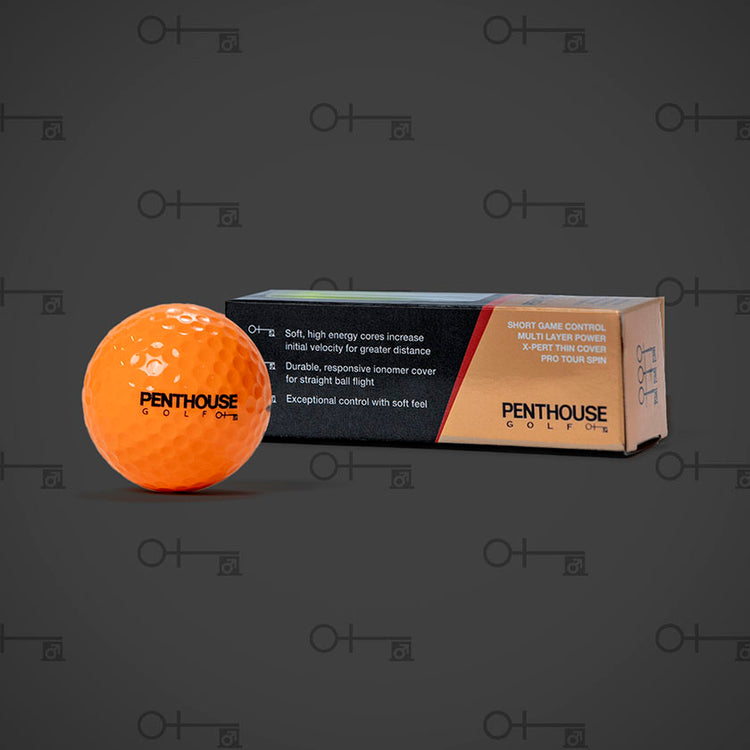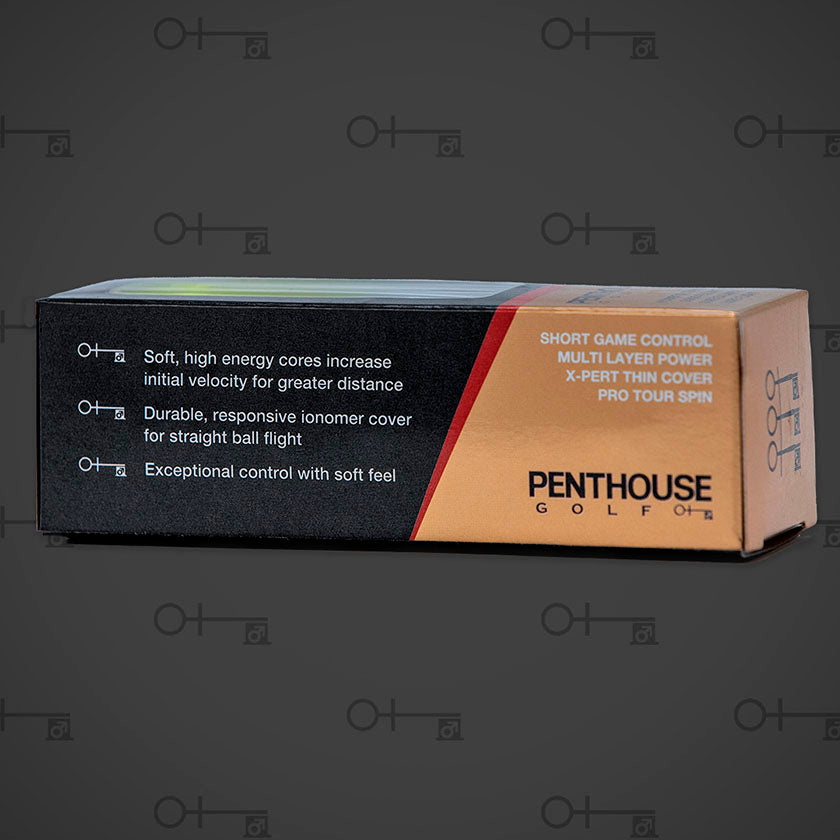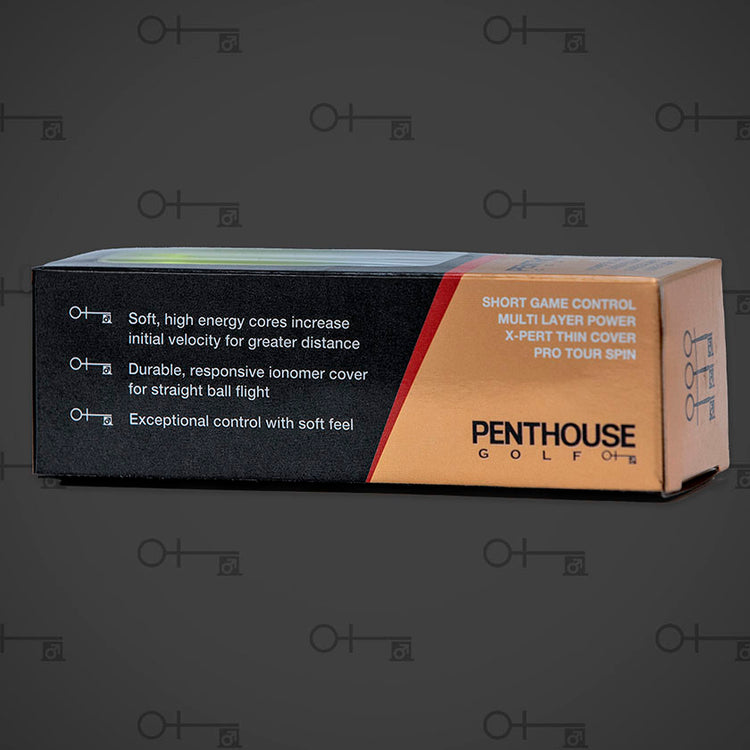 Penthouse Golf Balls
Regular price

Sale price

$25.00

Unit price

per
Details
Using renown quality Titleist balls sporting the Penthouse logo will not necessarily improve your game. We should be up front about that. We can, however, almost guarantee that playing with a Penthouse golf ball will start some interesting conversations.
Balls come 3 to a set, 2 white and 1 day-glo (orange or yellow).
Super-Secret Stuff

Full disclosure, we were going to mention that "soft, high
energy cores" which "increase initial velocity for greater distance" could refer to a few things besides golf balls, but the lawyers apparently frowned upon that idea. Silly lawyers.