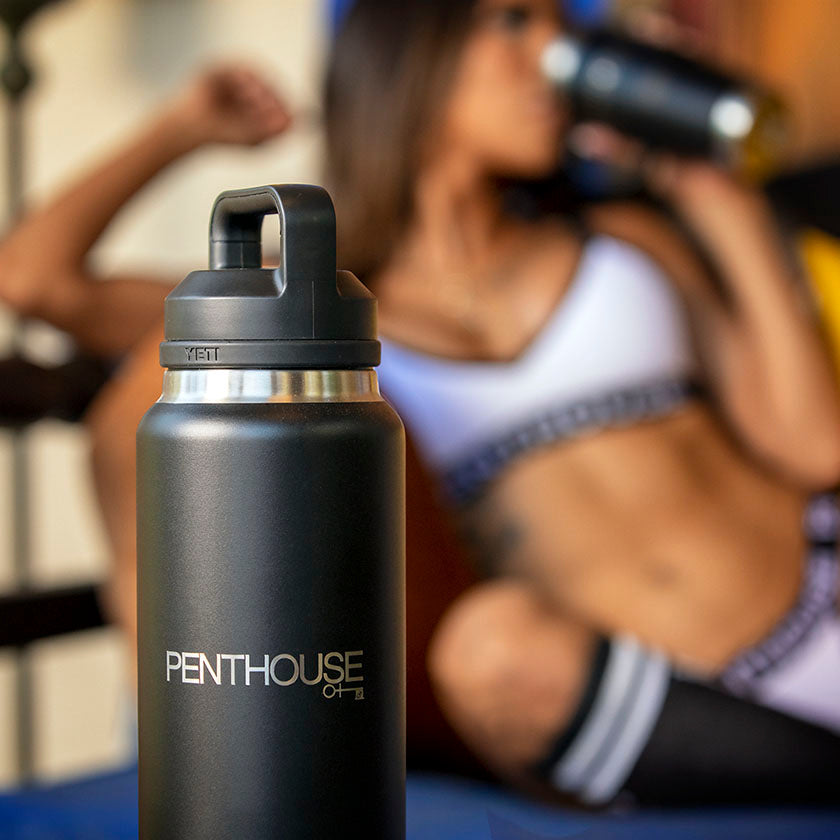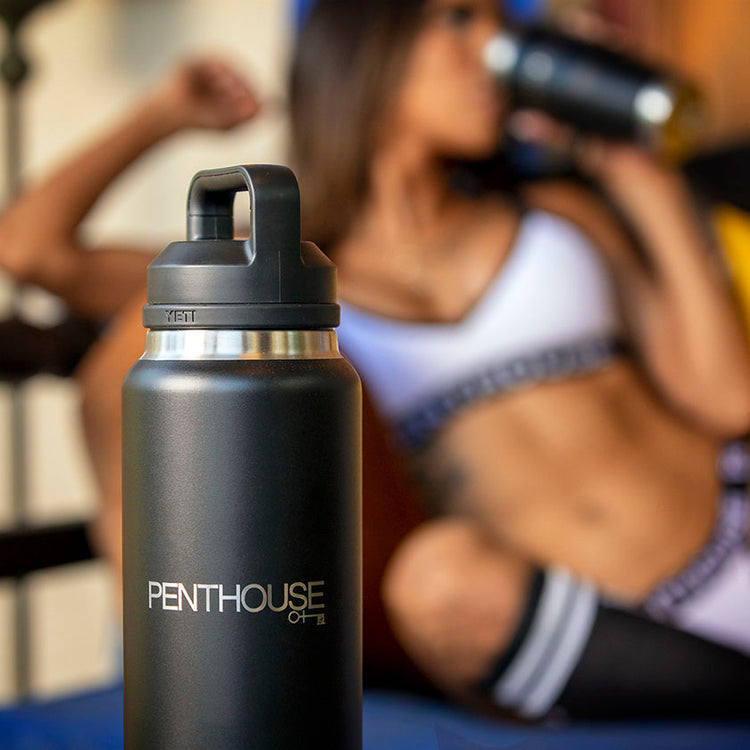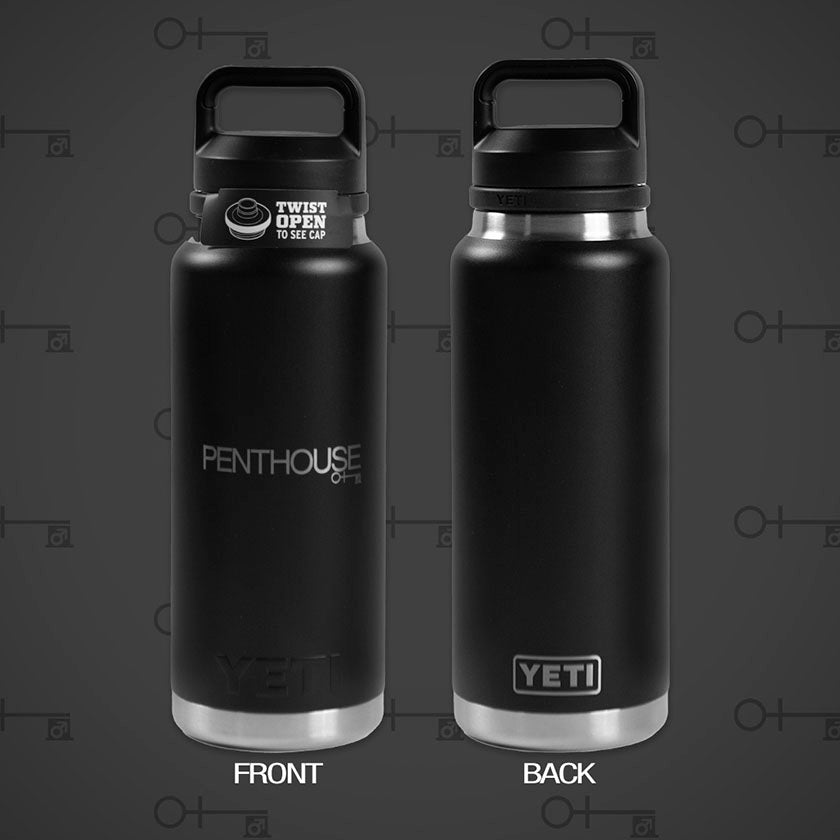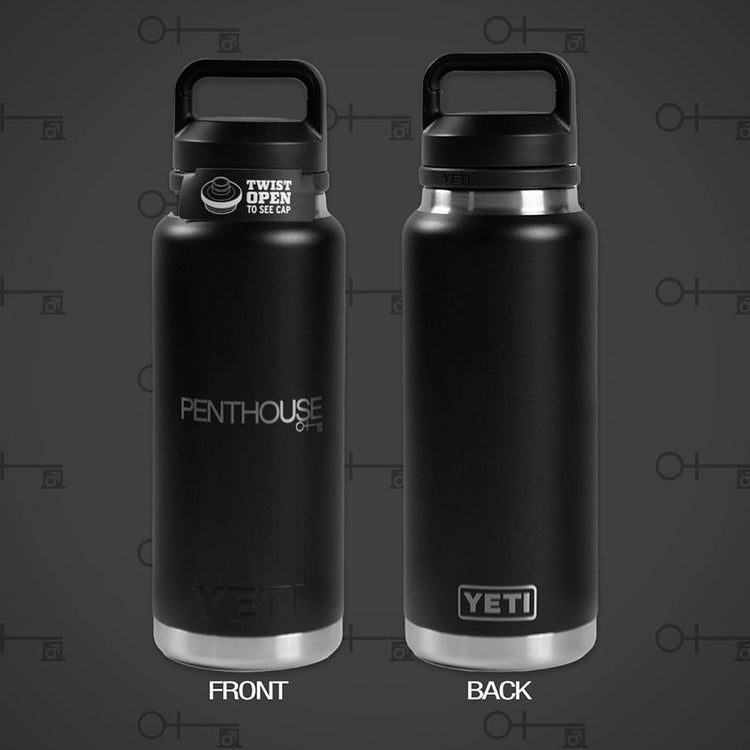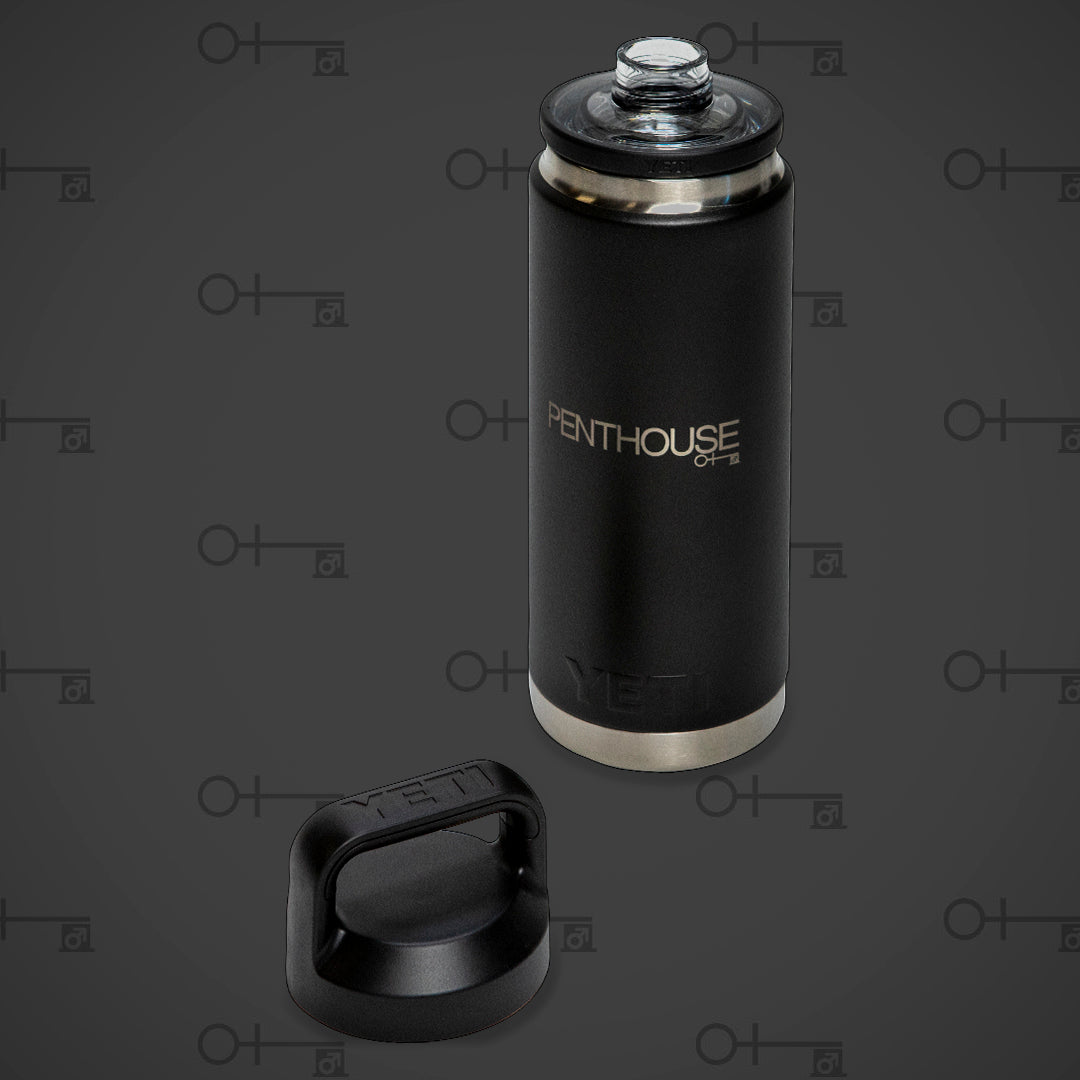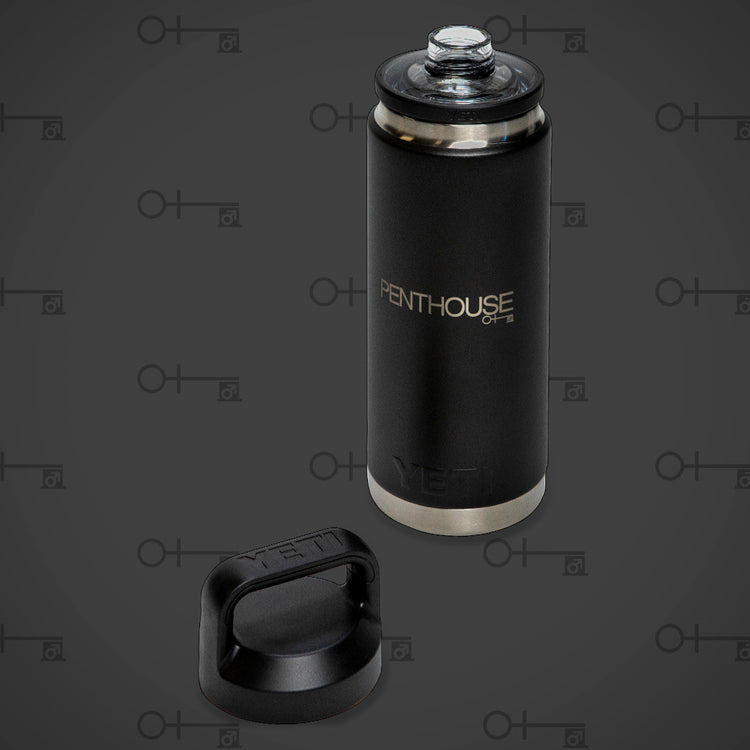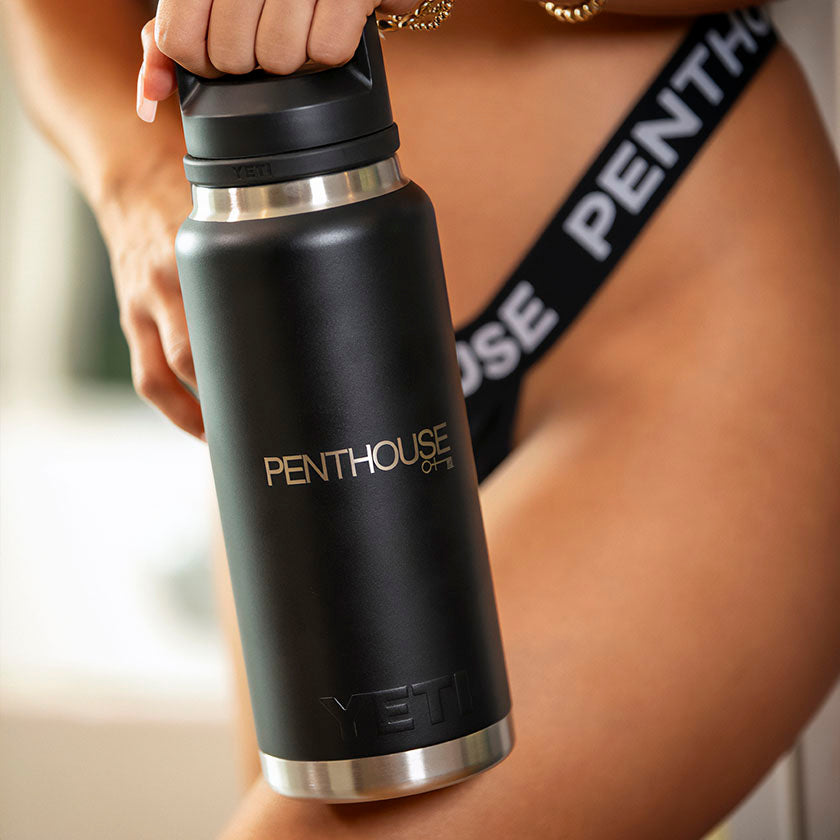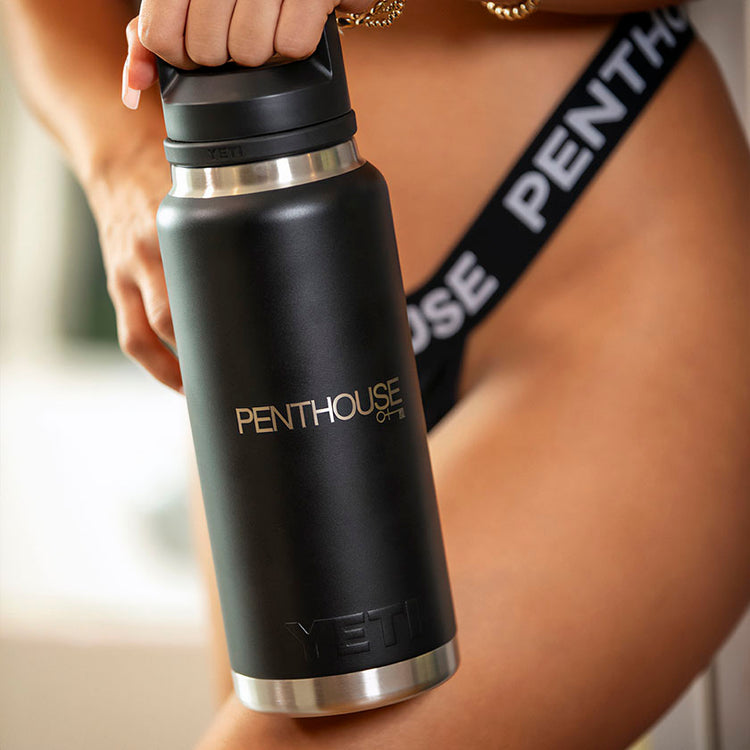 Penthouse YETI Rambler Bottle
Regular price

Sale price

$90.00

Unit price

per
Details
Pick your poison with these industry standard double-walled statements, either piping-hot or ice-cold.
Regardless of what you put inside, you'll enjoy this high-end Yeti stainless steel vacuum flask for years to come. Also, if you ever find yourself hiking the Himalayas and run across a real Yeti, you will be able to offer it a nice hot cup of coffee. Either that, or you can throw it at the beast while you run away screaming. That would be up to you.
Of course YETI provides perhaps a more useful list of Yeas and Nays, which highlights below. In our case, however, they seem to have forgotten the most important advice: DO get a YETI that has "PENTHOUSE" engraved on it, so all your days will be filled with YAYs.
For the Detail Oriented

Aside from capacity, the larger bottle is a bit over a quarter inch bigger around (3.8") and about an inch taller (11.9").

HELPFUL HINTS:

→ DO use your Rambler as a go-to for water, black coffee, tea, or whiskey.
→ DO let hot liquids rest before you open the bottle, and always open with caution.
→ DO open the cap periodically to relieve pressure because ironically pressure sucks.
→ DO take advantage of the bottle being dishwasher-safe and clean it regularly.
→ DO NOT use the bottle for carbonated beverages, dry ice, or to store food.
→ DO NOT overfill the bottle by going past the solid ring beneath the threads.
→ DO NOT put the bottle in the freezer or the microwave. (DUH)